Absolutely beautiful wedding cake! Gorgeous design at a great price! Wanda was willing to make changes a week before the wedding and was very accommodating. The cake was delicious and everyone was talking about the beauty and taste.
— Bethany
Thank you for making the cake for our wedding. It was delicious and we have the top layer in our freezer for the our first anniversary. And thank you for all of your hospitality when we met you and the large samples that you made for us. Your cakes are awesome and your peanut butter cream is the best!
— Joey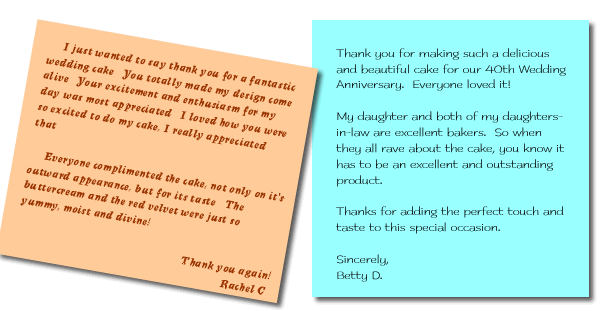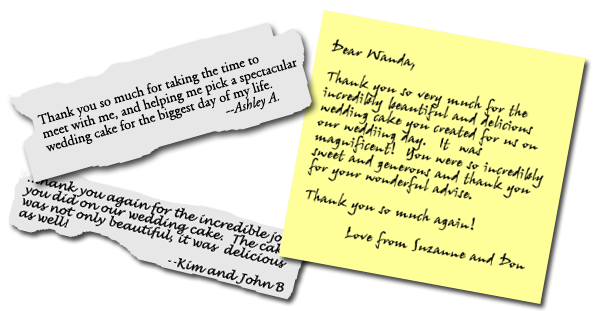 Wanda's Cakes are expertly made as well as delicious. You can't go wrong choosing Wanda with her years of expertise. Her creations will be delivered and setup on time and on budget. Wanda will work with you to design your one of a kind cake in her home studio. So whether you need a wedding cake or other special occasion cake, let Wanda be your go to company for beautiful and great tasting custom cakes!
— Laura M.
Wanda is such a delight to work with! She is creative and calm as she works with each client to design and bake cakes that elevate their event and make it special and memorable.
— AirPac Portable Air Conditioners & Heaters